036 – Mindful Writing: Creative Writing As a Daily Mindfulness Practice with Steve Price
Mindful writing is basically using writing as mindfulness practice. Listen to the interview to find out how you can use this simple and effective technique to practice mindfulness in your daily life.
Mindful Writing As a Daily Practice
Listen to this episode or you can subscribe to it in iTunes or Stitcher, or

TuneIn

, or via

RSS

for non-Apple devices
About Steve Price: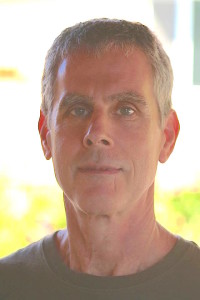 Steve Price is a Yoga and Mindfulness teacher in Phoenix – Scottsdale, AZ. He is teaching Yoga Nidra, as well as writing and Haiku writing as a mindfulness practice in variety of studios in Phoenix, AZ.
You can find the most current information about Steve's Workshops and Seminars on his Facebook page:
One Moment of Peace, LLC
BOOKS by Steve Price:
---
If you like this page, then please help me to promote PEACE and HARMONY. By clicking "Like" button you will join me in spreading PEACE and HARMONY around you!
Make a wonderful day happen!
Peace!
Jin
Comments
comments