006 – Mindful Kindness: It Won't Cost A Dime To Change The World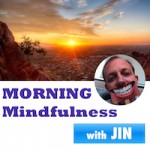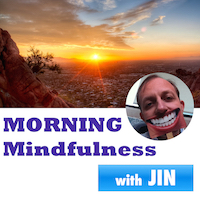 Good morning, folks! I am Jin from Healthy Positive Lifestyle Network. I hope you are having a fantastic day or night! Let's start today with a couple of minutes of Mindfulness.
What a beautiful day is today! Let's smile, as we usually do.
… take a deep breath….. beautiful day!
Today I'd like to talk about Mindful Kindness
I read a story long time ago.
A man was walking on the shore after the storm. As he was walking, he saw thousands of starfish thrown out of the water by the storm.
After a while, he noticed a little boy who was taking starfish one by one, and throwing them back in the water.
"You're wasting your time, boy," the man said as he got close. "There are thousands of them here. They all gonna die. You won't make a difference."
"I will make a difference for this one!" the boy answered and threw another starfish in the water.
I don't know about you, my friends, but this story makes me emotional. How often we all, including yours truly, are going through life thinking that we so small and insignificant to make a noticeable dent in the Universe.
This story made me think. I started my original podcast couple of years ago so I could share my story with the World and maybe, just maybe, help somebody to find some answers to similar questions I had.
Slow down, my friend. Look around. What you do today may or may not change the whole World. But the simple act of mindful kindness can change the World for somebody.
Think about it for a few seconds.
On my web site hpln.org you can find the schedule of classes I teach, as well as links to my audio and video channels.
Thanks for tuning in! Now let's breathe and Smile. What a great chance to make another happy day happen for you… and for somebody else!
I will talk to you next time.
PEACE!
Jin
Listen to other Morning Mindfulness Podcast episodes here
Comments
comments