038 – Juice Up Your Life: Green Juicing for Healthier Families with Coach Parul Agrawal
Green juicing is a great and simple way to improve your health and help your children to grow up healthier!
Juicing Up Your Life with

Green Juicing
Listen to this episode or you can subscribe to it in iTunes or Stitcher, or 

TuneIn

, or via 

RSS

 for non-Apple devices
About Parul Agrawal: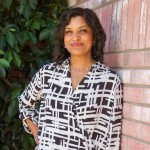 "My name is Parul Agrawal and I am an International Bestselling Author, HuffPost Blogger, Wellness Coach, Medicinal Juicing Instructor, Engineer and a MOM…
Originally from India, I arrived in Phoenix, Arizona, USA, on February 27th, 2004, to start my own family after having a big fat Indian wedding to my now husband, Ankur. New country, new culture, new food, new education system, I wanted to explore it all. Having earned a bachelor's degree in electrical engineering from India, my first obvious step was to pursue my studies in a country that has one of the best higher education standards the world has to offer…
My true wakeup call, however, came only in the year 2009. I was enjoying my busy corporate lifestyle in the US, when my father suffered a major heart attack. I come from a small town in India with very limited medical facilities. My father had to be shifted to the city for his treatment. By the time he reached the hospital, which was a good five hours long road trip (no air-lifting facilities were available), his condition was only worsening. I had already boarded my flight to India to be with my family. Without any communication on board, that was the longest flight of my life…
During my pursuit to find the best possible solution for my health, I came across the wonderful world of green juicing…"
Please read the entire Parul's story, find out how juicing can help you and your family, get Parul's book and learn about her coaching programs on her web site:
These are juicers Parul is recommending:
---
If you like this page, then please help me to promote PEACE and HARMONY. By clicking "Like" button you will join me in spreading PEACE and HARMONY around you!
Make a wonderful day happen!
Peace!
Jin
Comments
comments