318 – Sweet Evil: Severe Offenses To People's Inattentive Consciousness
Sweet evil is taking our consciousness slowly! Satan comes as a friendly, and a very kind fellow, who will deceive people and lead them into sin.
Sweet Evil is taking our consciousness… slowly!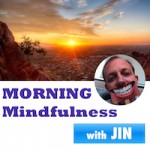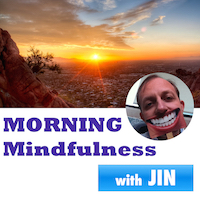 Good morning, folks! I am Jin with Morning Mindfulness Podcast. Hope your day is Terrific! Let's breathe and smile. Hope you're having a wonderful morning! Let's breathe and smile.
Have you ever watcher the horror movies? I must admit I have. And what always happens in these movies, something really scary happens at some point. I don't really recommend you watch them.
One day many years ago I was listening to a pastor of a really big Christian Church. And he got my attention. He said, Satan never comes to people as a horrible looking creature. In fact, he comes as a friendly, handsome and a very kind fellow. Somebody who will deceive people and lead them into sin and of course towards what happens after that.
Not just a religious talk…
I don't know what faith or religion you follow, if any, but that totally makes sense.
At some point of life I was very interested in hypnosis. I read a lot about it and even studied a little. What I found out, it is practically impossible to hypnotize and program somebody to do things against their fundamental beliefs. But it is possible, and that's what programming techniques do, to change the person's perception of reality. So people genuinely believe they act according to their best interest. You cannot make somebody kill another person, but you can convince them that the other person is a threat to their family. Am I making sense?
What about us today?
My friend, we are surrounded by information technology practically 24/7, and Titans of today's World are fighting for the ownership of our brains. We are being programmed, hypnotized every day. And it will always be presented as something really good for us. But is it?
I won't call any names; I just give you this thought, and you make up your own mind.
Thanks for stopping by.
If you like these messages, please subscribe to the podcast to get new episodes!
PEACE!
Jin
Listen to other Morning Mindfulness Podcast episodes here
Comments
comments