009 – The World Is A Mirror: What You Send Is What You Get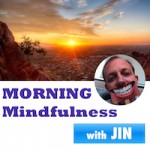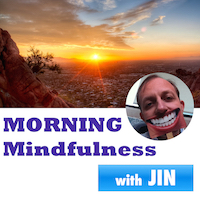 Good morning, folks! I am Jin with my Morning Mindfulness Podcast. I hope you are having a great day or night! As we discussed previously, it is so nice to start a day with a deep breath, inner smile and a glass of water. Hope you did.
One of the principles I teach in my classes is the principle of the Mirror: What you send is what you get
Just imagine yourself standing inside a big round room, and all walls of this room are covered with mirrors. And you are standing in the center. What do you see in those mirrors? Yep, you see thousands of your own reflections.
You smile, and all of them will smile back at you. You put some light, and the mirrors reflect thousands upon thousands of those lights.
My friend, the World around us is a huge mirror. It will reflect what you send there, thousandfold. What you send is what you get. The saying "What goes around comes around" is not just a cute phrase. It has a meaning.
What are you sending out today? How about sending some love? Just send love to the Universe. Look around at the World, and say or even think, I love you. Send out positive vibes, and you will receive positive vibes.
I will let you think about that for a moment.
On my web site hpln.org you will find the schedule of classes I teach, as well as links to my audio and video channels.
Thanks for tuning in! Now let's breathe, Smile, and send some positive thoughts to everybody and everything around you. Let's make this beautiful World even better. I will talk to you next time.
PEACE!
Jin
Listen to other Morning Mindfulness Podcast episodes here
Comments
comments