129 – Practical Mindfulness: My Way to Memorize Random Info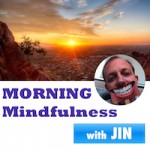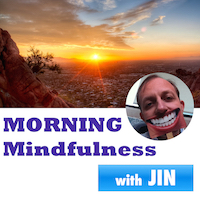 Have you had hard time to memorize random info?
Good morning, folks! I am Jin with Morning Mindfulness Podcast. Hope life treating you well in your corner of the World! Let's breathe and smile.
I'll go very practical today.
My way to memorize random info
Previously in several episodes I mentioned my method I used to memorize some random information. I did not use it to memorize text books, maybe you can try. But I used it to learn English on my own. I had to memorize lots and lots of words. I used it to study Latin when I was at the university. I learned shorthand. Yes I was writing all my lectures 25-30 years ago using shorthand. And you know what, I can still write, even though I got a bit rusty since I haven't used it for several decades. Here's what I did.
Step one – flash cards. I made very small cards I could carry in my pocket, 25-30 at a time. I used it whenever I had a bit of a time. Important point – cards should be separate, not connected to each other. In case of English, one side had a word, another – translation.
I'd go through cards until I knew all words. If I hesitated, the card would go underneath the deck so I'd keep working on it. If I knew it for sure, than I was putting the card aside. I might get 2-3 stubborn words, and I'd rotate them until I knew them. Then I'd do it again the same way. After I was feeling confident with one way translation, I'd flip the cards and recall words from their translation.
Basically, I could memorize this mini set within a day. There might be one or two cards that I was still having issue with, and I would put them in a new mini deck I was taking with me next time. Because remember, those cards were loose, not connected. Whatever I memorized, I'd put in the box.
There were some words I had hard time memorizing, and they might travel from one mini deck to another until I'd remember them enough to put in the box with other cards I memorized.
Do I make any sense so far?
Well, cards put information in a short term memory. There's a way I used to program them in a long term memory. And we'll talk about that tomorrow.
Now let's breathe and smile. Thanks for stopping by. I will talk to you next time.
You can listen to the NEXT EPISODE here
PEACE!
Jin
Listen to other Morning Mindfulness Podcast episodes here
Comments
comments