003 – A Visit with Yourself: Love Your Body to Bring More Love into the World!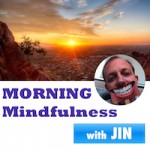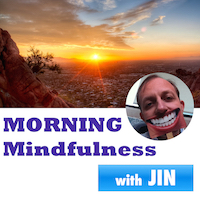 Good morning, folks! I am Jin from Healthy Positive Lifestyle Network. I hope you are doing great in your corner of the World. Welcome to the third episode of my new Morning Mindfulness Podcast.
Another episode, another beautiful morning in Phoenix, AZ, where I am coming to you from.
Last time we were talking about the power of the Inner Smile, an amazing exercise that can reset your whole World, and definitely can change the mood of the rest of your day. Let's repeat it right now. Yes, we will be doing this exercise often.
Learn how to Love Your Body
Listen here or Subscribe on

iTunes

or via RSS
Now, please DO NOT close your eyes if you are driving! OK?
Take a deep breath… in… out…
Imagine yourself smiling… Just imagine, don't change the facial expression on purpose. That's why it is called inner smile. You can do it at work, or standing in line, or wherever.
From this, what I want you to do – when you are not driving the car – is to look down at your body and greet every part of it. Yes, I know, this may sound really silly. But when you are scanning your body with your inner eyes, and in your mind saying something like
"hello, lungs"…..
"hello, heart"…..
"hello, stomach"…..
"hello, liver"…..
"hello, kidney"…..
you are sending positive energy to your body. Why would you do that? I think everybody knows famous "Love your neighbor as yourself." So, before you can send love to the World, send some love to your body, which is your temple. Start right where you are. Just a few seconds a day, and you'll be amazed!
It doesn't look like a lot, but trust me, this inner smile and a visit with your body are two very powerful exercises in Chinese Internal Alchemy, a legendary Taoist immortality system. Try it!
Don't forget to visit my web site hpln.org. You can find the schedule of classes and workshops I teach, as well as links to my podcasts on iTunes and my YouTube channels. Also, you will find a transcript of this episode.
Thanks for tuning in! Now, breathe, Smile, and make another awesome day happen! I will talk to you next time.
PEACE!
Jin
Listen to other Morning Mindfulness Podcast episodes here
Comments
comments