037 – Perfect Life: Find Driving Force to Achieve Your Dreams – Coach Orsolya Bartalis
Perfect life: What is it? How can we identify our dreams and find the driving force to pursue our goals?
Building Your Perfect Life
Listen to this episode or you can subscribe to it in iTunes or Stitcher, or 

TuneIn

, or via 

RSS

 for non-Apple devices
About Orsolya Bartalis: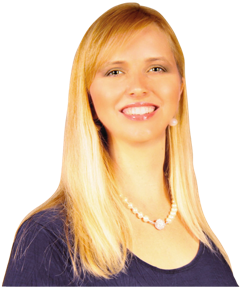 Orsolya knows all about setting goals and achieving them! She decided at the ripe old age of 16 that she wanted to live in Australia, so just one year later she'd migrated here on her own. Since then Orsolya has discovered half of Australia and gained vast life experience in the customer service, hospitality and real estate industries. She worked with the best of the best in the Hanuman Restaurant in Darwin, where she was inspired by the passion and drive of Jimmy Shu. Later on in life she has also been indelibly impressed by the integrity of Neil Jenman approved real estate systems.
With her driving desire to bring out the best in people, the last 12 years has seen Orsolya working in Human Resources around the country within Defence Services and the Oil and Gas Construction Industries. Orsolya particularly enjoyed working with people in evaluating their career priorities and inspiring them to set goals for their personal development.
Learn more about Orsolya and her Success coaching, visit her Web Site Unlimited Results
Here's a link to the Book Orsolya mentioned in podcast:
---
If you like this page, then please help me to promote PEACE and HARMONY. By clicking "Like" button you will join me in spreading PEACE and HARMONY around you!
Make a wonderful day happen!
Peace!
Jin
Comments
comments