Hello, my friend! My name is Jin. I am a Personal Development, Leadership and a Mindfulness coach. Since this page is to introduce Jin, I will be talking about me, myself and I 🙂
I currently live in Phoenix, AZ, and I travel between Arizona, California and Kentucky, where my business coach lives. Yes, I have a coach, and teachers. And they have their coaches and teachers. We never arrive to the point when we know everything. That's why I tell people, I don't teach. I just practice what I do in different locations, and I invite others to join me.
Oh, by the way, by nationality I am a Human who just happens to have a European accent. So please don't judge me if my English is a bit off. It is my third language.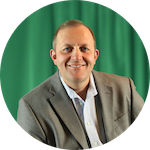 "Give a man a fish and you feed him for a day. Teach him how to fish and you feed him for a lifetime", the famous quote states. My coaching career came our of many years of study legendary teachers like Zig Ziglar, Napoleon Hill, Dale Carnegie, David J. Schwartz, and many, many others. As a part of a Leadership Team, I have a chance to learn from John Maxwell, Robert Kiyosaki, Terri Savelle Foy, Kenneth Copeland, Coach K and many other leading teachers and coaches. As Jim Rohn said, "Success is something you attract by the person you become." I am passionate about adding value to people and helping them to grow. And I am very excited about growing myself as well. Let's do it together!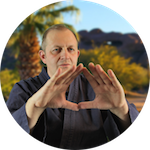 I was first introduced to energy healing in late 1970's by my great uncle, who was a healer. However my "holistic career" began in early 1980's, when I got seriously involved in Autogenic Training which quickly lead me to Martial Arts, Hatha Yoga and Meditation. In late 1980s, however, my interest shifted from Karate to Taoist martial arts, and I began my journey into Shou Dao, Qigong and Tao Yin, a.k.a. Taoist Yoga. As a Mindfulness coach, I practice and teach using all senses in Meditation practice, using various techniques, with strong emphasis on relaxation and stress reduction. Mindfulness practice is not religious, it is simply being mentally in the moment, whether I am working out, cleaning the house, driving the car or hiking. My personal practice preferences are Internal Martial Arts, unique "Cloud Hands" Qigong, Tea Ceremony Gong-Fu Cha and Meditation Music.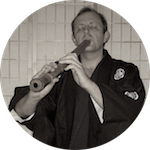 Yes, music! It has always been a part of my life. I grew up listening to my grandma playing 7-string classic guitar and singing romances. I studies an accordion as a child. I dropped it eventually and started my martial arts and yoga training. However I was encouraged by my martial arts teacher to stay on the Path of Harmony and Balance, and in 1996 I included music into my regular training. I played a variety of different instruments, like Recorder, Chinese Dizi, Native American flute, Anasazi, Quena, Bansuri, Duduk and several others. Several years later I stumbled upon an ancient Zen tradition called Suizen, which is playing music a meditation practice. To make the story short, in early 2015, I received a name Soku-Shin (息心) from my teacher, according to Myoan Zen Temple tradition (Kyoto, Japan). Since 2005, I've performed in various venues and events in California and in Arizona, and my connections with foreign countries made me literally a World-renowned mindfulness coach and music consultant. However, I am not a Master. This Path never ends, it is always learning!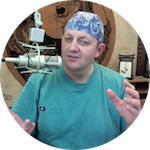 As my teacher said, the best way to learn is to teach somebody. "Whatever you keep, you lose, but whatever you give away is yours forever." he said. That's why I've been teaching Yoga and Martial Arts since mid-1980's. That's why I became a host of educational video programs, several audio podcasts, and later I started HPLN.ORG, a Health and Wellness Public Education Program and Leadership Channel dedicated to mindfulness coaching, teaching personal growth and promoting holistic health in the community. I am interviewing variety of health and wellness professionals, from Yoga teachers to Naturopathic Physicians, and leadership coaches to bring their knowledge into the community and make the World a better, healthier and happier place to live.
If you have something you can share with the World, or if you feel that my knowledge or experience can benefit your students, customers, employees, please send me an E-mail. You can visit HPLN by clicking on the image below to learn more about what I do: