485 – Tough Decisions: The Most Important Moment For Our Success
Tough Decisions is what we make daily. This is what will make or brake our success…
Tough Decisions As Our Daily Practice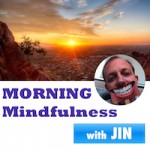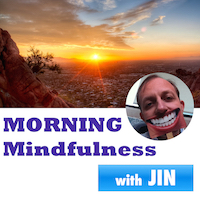 Good morning, folks! I am Jin with Morning Mindfulness Podcast. I hope life is treating you fabulous! Let's breathe and smile!
I often talk about making mindful daily decisions, about walking towards my goals and dreams. This is what my mentor is talking about all the time. And other coaches I am listening to. I think that's a great topic!
I remember I was driving the other day, and I felt somewhat down. A whole lot down, to be honest. Yes, that happens, and the best thing I can do as a coach to confess it. I'm not immune. Do you feel better now?
I know that the best thing to do is to get some positive association. In my case that would be listening to some audios from well respected coaches, which I usually do.
However, all of a sudden I felt like my car was speeding up and approaching the speed of light, and I could not fight agains acceleration to push the play button on the dash board.
I'm not trying to be funny now. At that moment, it dawned on me that it was the moment every coach is talking about.
The most important moment for my success
And I sincerely believe, for yours too, my friend.
That is not setting dreams and goals. Nor it is developing a clear plan of action. That is, listen carefully, it's so tiny and easy to miss… a short moment in our life called NOW, when we have to make our daily tiny insignificant decisions thinking that we have a bigger goals. No. Those actions are so small that even a child can perform them. But it takes a real strength to stay consistent. Maybe a Superman. Or just a real burning desire to make a difference. Do you have one?
Think about it.
Thanks for stopping by.
If you like these messages, please subscribe to the podcast to get new episodes!
PEACE!
Jin
Listen to other Morning Mindfulness Podcast episodes here
Comments
comments