376 – Ordinary Faith: Truly Amazing Moments From Our Daily Life
Ordinary Faith makes every ordinary day truly amazing!
Ordinary Faith… is it really "ordinary"?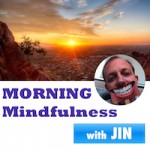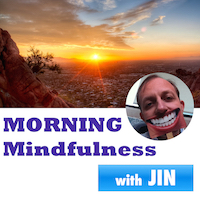 Good morning, folks! I am Jin with Morning Mindfulness Podcast. Hope life is treating you great! Let's breathe and smile.
Today I'd like to talk to you about Faith. Matthew 9:29 says, "According to your faith let it be done to you." I'm sure, many people have heard this. And when we talk about Faith, many consider that to be religious talk. I used to think that way.
No, we won't be talking about religion today. My coach gave me a different perspective on things.
Today's Monday. As I was looking at my calendar yesterday, I have some events I already planned for the coming week. Some of them I planned several months ago, some of them – just last week. But I promised other people I would do something for them, and I believe that I will be alive to do what I promised.
You may say, that's bizarre. Perhaps you're so called realist. You may say I knew I'd be alive. No, I didn't. I am making my plans based on total faith. This is not about religion. This is about believing that I will be alive.
I go to bed at night believing that I will wake up in the morning. Every day I turn the light on believing that it will go on. And I go to my car and I believe that if I turn the ignition on, the car will start, so I will get to my destination on time.
Every step of my life is based on a total faith.
I believe that what I think will happen, actually will.
I live by faith, my friend. And you know what? You do too. We are not guaranteed next day, even next moment. It is a gift, and I am grateful for that! Think about it!
Thanks for stopping by.
If you like these messages, please subscribe to the podcast to get new episodes!
PEACE!
Jin
Listen to other Morning Mindfulness Podcast episodes and Subscribe here
Comments
comments