370 – Own Your Life: Who Is Responsible For What Is Happening To Us?
Own your life. Stop complaining. Choose to be happy and successful!
How can you own your life?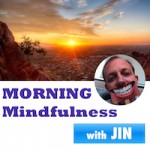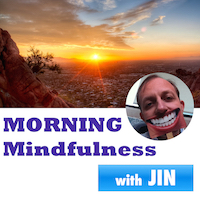 Good morning, folks! I am Jin with Morning Mindfulness Podcast. Hope life is fabulous in your corner of the World! Let's breathe and smile.
Happy Veterans day! I want to thank y'all for your service, for keeping my home free and safe!
I did my 2 years in Europe in 80s. We also had Afghanistan at that time, and my second year was the end of 10-years long war in the Middle East. Not all of my friends got as lucky as me.
When we arrived at the bootcamp, the sergeant told us, "Nobody's stealing in the army. But you can lose your stuff, and that is totally your fault."
My martial art teacher taught me the same principle: If I get hit by the opponent, it is not his fault. I may get hit not because he was too fast or didn't play by the rules. I may lose because I am not prepared. Period. Stop whining and get busy training.
Several weeks ago I was listening to two Navy Seals. Both Veterans. Now they are teaching Navy Seal Leadership principles all over the country. They wrote a book called "Extreme Ownership." I would suggest you read it. I will put the link into my notes #370.
Why am I telling you this?
I see way too many people complain, look for excuses and blame somebody else for their failures. They may blame the weather, or the politics, bad luck, or geomagnetic storm. Whatever. Just to avoid personal responsibility. Relax, I've done it too.
But my martial art teacher taught me to take ownership. I was trained to survive, not to compete. When you talk about life and death, there're no competitions, no belts, and no excuses.
Why don't we stop making excuses now?
My friend, people can chose to be happy and successful, or they can chose to blame the constellations or whatever for their failure. It's up to them.
Here's a book I was talking about:
(You can get it free on Audible through Amazon)
Thanks for stopping by.
If you like these messages, please subscribe to the podcast to get new episodes!
PEACE!
Jin
Listen to other Morning Mindfulness Podcast episodes here
Comments
comments