356 – Subliminal Programming: Can Cartoons Promote International Hatred
Subliminal programming has been a part of our daily news for a long-long time. But should we worry about what we teach our children?
The potential danger of subliminal programming…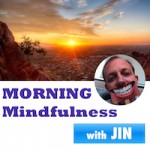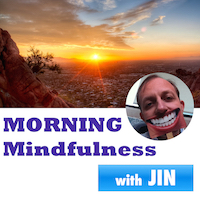 Good morning, folks! I am Jin with Morning Mindfulness Podcast. Hope life is treating you great! Let's breathe and smile.
I was watching a cartoon. Well, I have two daughters, so I can quote many Disney cartoons. I was watching one called "Barbie in Rock 'N Royals" about princess in a Pop music summer camp. If you haven't watched it, it's fun. Especially after you watch it 20-30 times, like I have.
There was a competition between two camps. Please bear with me, I will make a point. The competition was between Pop camp and Royal camp. The winner would take possession of the other side's property, and the loser would leave forever.
One guy in the Royal camp wanted to win so badly, that he bribed one of the judges. That lady was a pop star and a leader of another pop camp somewhere. But it looked like she only had one, I mean one, fan in the whole crowd. People did not really like her. And after she turned out to be bad, she had to leave fast, and she lost the only fan she had in the crowd. Pathetic scene. But the cartoon had a happy end as it should have.
What's the Problem?
I've seen this cartoon numerous times both in English and in Russian. But since I kind of memorized many lines, and names, I noticed that the rotten judge's name – now pay attention – in the English version was Svetlana Petrunova. And in professional licensed Russian translation the name was Susana Peterson.
So American version tells kids that the girl with Russian name is bad, and Russians tell that the girl with American name is bad. And I would never know if I did not watch both versions of the cartoon. Interesting, isn't it? Can cartoons promote international hatred? What do you think?
Thanks for stopping by.
If you like these messages, please subscribe to the podcast to get new episodes!
PEACE!
Jin
Listen to other Morning Mindfulness Podcast episodes here
Comments
comments