040 – Mindfulness, Meditation and Tiny Daily Habits for Weight Loss, Personal and Business Success with Alex Heyne
Tiny Daily Habits is one crucial element that makes a difference between successful and not so successful achievement of any goals in business or personal life. Today we will discuss primarily weight loss and exercises, though the principles are identical.
The Poser of Tiny Daily Habits and Benefits of Mindfulness
Listen to this episode or you can subscribe to it in iTunes or Stitcher, or 

TuneIn

, or via 

RSS

 for non-Apple devices
Today we'll be discussing one of my favorite topics. Not only I greatly support this perspective, I also experienced that myself. More than once in fact. And I can testify it works as prescribed.
Have you ever had some great plans for monumental achievements, or maybe a weight loss and exercise plan, and it started falling apart by the end of the first week? Or maybe you know you need to do something to achieve your goals, and you cannot start? I think I had most of those scenarios in my life, that's why I really appreciate this subject.
And I also have a great guest today.
About Alex: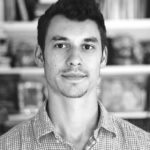 "I'm Alexander Heyne. My entire approach to health is this: once you understand the power of your own mind and psychology, and once you get the power of tiny daily habits (rather than willpower and discipline) success is a piece of cake."
Alex is the founder of "Modern Health Monk" and the author of the book "Master the Day: Eat, Move and Live Better With The Power of Tiny Habits".
Please visit Alexander's site "Modern Health Monk"
to get your free Guide
---
If you like this page, then please help me to promote PEACE and HARMONY. By clicking "Like" button you will join me in spreading PEACE and HARMONY around you!
Make a wonderful day happen!
Peace!
Jin
Comments
comments